Creative Industries
Working with culture, technology and media businesses to inspire further investment in Weston-super-Mare's prosperous creative economy.
Bringing Ideas to Life in Weston's Creative Sector
Weston-super-Mare Enterprise Area is dedicated to supporting innovation in the creative industries. Home to myriad clusters of knowledge-intensive technology and media businesses, as well as exciting creative practitioners and cultural organisations, it provides boundless networking and growth potential. With an established arts scene and comprehensive cultural regeneration plans in place, Weston-super-Mare is taking its place on the national stage as a place of immense creative potential. In 2022, the seaside resort became 1 of only 10 locations in the UK chosen to host SEE MONSTER, a decommissioned oil rig, and one of the largest ever UK public art installations.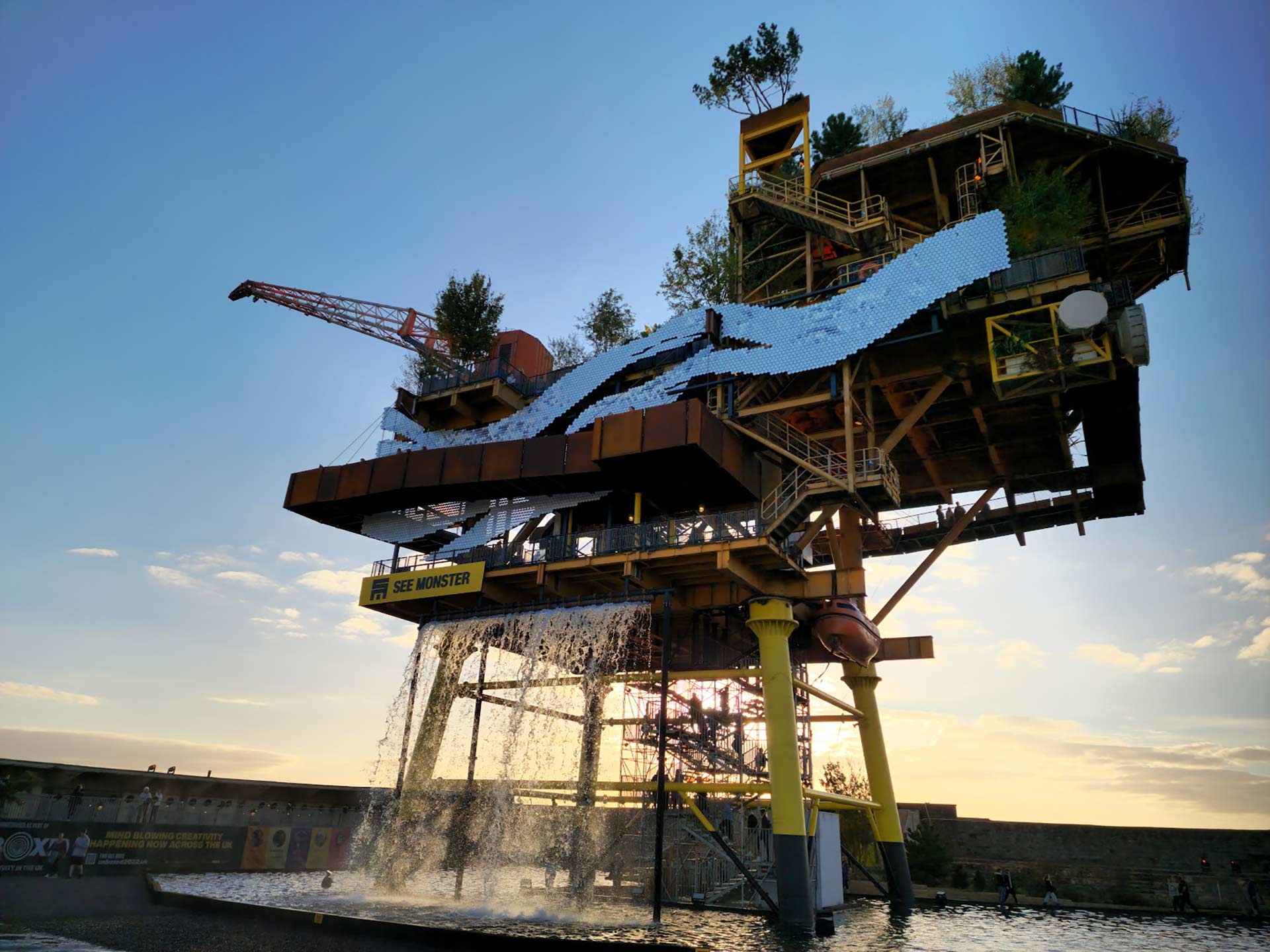 Rapid Growth
The creative industries are growing 5x faster than the UK average.
Across the UK, they account for 2.2 million jobs.
A Flourishing Arts Scene
Weston-super-Mare is 1 of 10 locations in the UK to host SEE MONSTER, one of the largest ever public art installations.
Culture-led regeneration plans underway as outlined in SuperWeston strategy.
Strong Business Network
Weston Business Quarter is the central hub for an array of technology and media businesses.
Discover the Opportunities
Innovative in investors are reshaping the creative landscape in Weston-super-Mare with big ideas and ambitious cultural regeneration plans. The Enterprise Area is home to an exciting community of creative entrepreneurs – from micro businesses to SMEs to global technology companies. Learn more about the opportunities we have available.
Weston Business Quarter
This 36 hectare site is the centre of the Enterprise Area, and provides a range of opportunities for ambitious businesses.
Westland Distribution Park
345,200 square feet of fully serviced space across 10 hectares, with a variety industrial land and buildings available.
Weston Gateway Business Park
An ideally located commercial site with 7 plots available for a diverse range of uses over 118,400 square feet.
Food WorksSW
Part of the Weston Business Quarter, this hub for food and drink innovation has all the facilities you need to bring your ideas to life.
Locking Parklands
80 hectares of mixed-use land, comprising 1,450 new homes and associated commercial, retail, and leisure space.